Lately I've been setting a lot of "mini goals" to keep my focused through prep and beyond. I'm not talking about my powerlifting goals or aesthetic goals – those are self explanatory. Lately I've set out on some performance based goals that are pretty independent of things I've done in the past. For example, pull ups, weighted triceps dips, etc. These will help my bigger picture goals but also make me feel like a badass.
Yesterday, I hit one of my goals.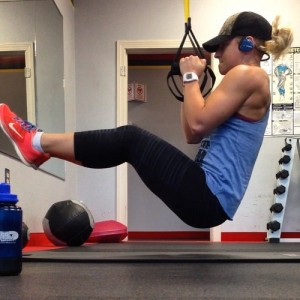 It was my first time attempting it and I was surprised I got it! Of course, as I practice these I want to eventually straighten my legs completely and not hunch my shoulders so much. Those sort of body weight calisthenic exercises have been all the rage lately and I'm interested to try out a few!
Courtney D September 28, 2014 Exercisesgoals, l sit, mini goals 0 Read more >